Biggoron

Name

Biggoron

Titles

Race

Gender

Male

Family

Gongoron (possible son)

Birth

Death

Weaponry

Powder Kegs

Music Themes
Quite possibly the largest Goron to have ever lived, the appropriately named Biggoron lives a mostly secluded life on top of Death Mountain. During times of war he is often called upon to forge weapons and engage in battle with enemies of the Gorons.

Hero Power
Edit
Awe : Biggoron's massive appearance momentarily stuns enemy soldiers. There is a small chance their morale will suffer as well.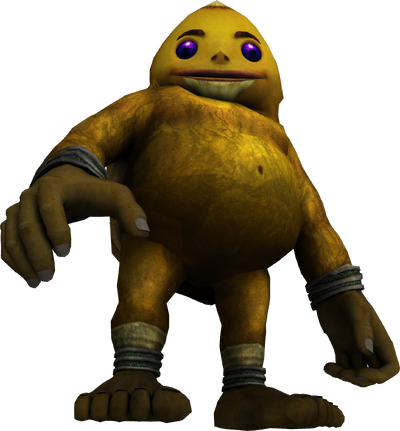 --
Ad blocker interference detected!
Wikia is a free-to-use site that makes money from advertising. We have a modified experience for viewers using ad blockers

Wikia is not accessible if you've made further modifications. Remove the custom ad blocker rule(s) and the page will load as expected.