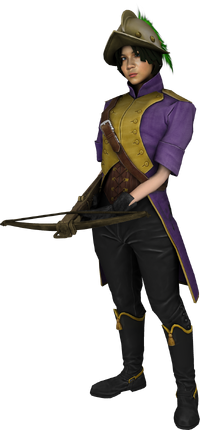 Borderguards
are the basic crossbowmen of the
Labrynna Regime
.
Description
Edit
On the edge of the Regime's territory, numerous watch towers and outposts dotted the landscape. Borderguards were deployed to such locations to defend against incursions. Armed with a crossbow and camouflage gear, these sentinels could ambush and delay invaders long enough to warn the Regime of their intrusion.
Attributes
Edit
| Name | Description |
| --- | --- |
| Armor Piercing | Attack ignores heavy armour |
| Brave | Exceptional courage in the face of danger |
| Camouflage | Can hide in trees and shrubbery |
Ad blocker interference detected!
Wikia is a free-to-use site that makes money from advertising. We have a modified experience for viewers using ad blockers

Wikia is not accessible if you've made further modifications. Remove the custom ad blocker rule(s) and the page will load as expected.