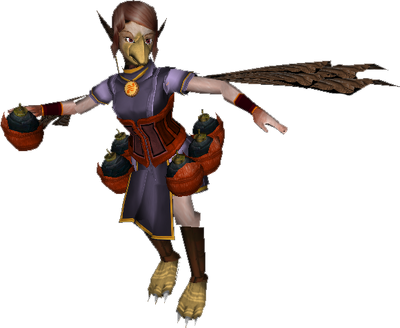 The Kam Ano Bombers serve as missile units in land and naval battles for the Rito Clans.
Description
Edit
The Kam Ano Bombers bring their explosive firepower from their native island to battle. They are able to soar over enemy forces, dropping their payloads from above.
Recruitment
Edit
Ad blocker interference detected!
Wikia is a free-to-use site that makes money from advertising. We have a modified experience for viewers using ad blockers

Wikia is not accessible if you've made further modifications. Remove the custom ad blocker rule(s) and the page will load as expected.