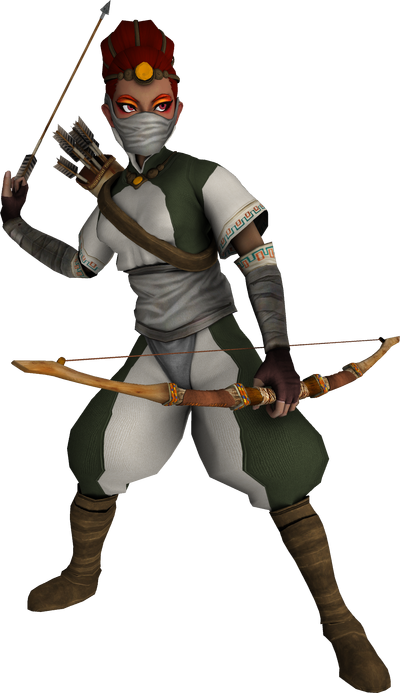 The Sand Sniper, formerly known as the Dune Archer, is a
Gerudo
infantry unit.
Description
Edit
The Gerudo Sand Snipers represent some of the best archers in all the desert. Trained from a very young age in the art of the bow, Sand Snipers are infamous for their ability to hit their targets dead-on from extremely long ranges. There are few individuals in Hyrule who could best them from a distance. Sand Snipers were also trained in the art of dune-hiding: covering themselves in sand to blend into the land.
The extremely long range these women could fire from and hit their target made them terrifying at harassing enemy formations. They could more than easily pelt a target with a barrage of arrows and fall back to a further distance to launch another assault.
Attributes
Edit
Stealth (Can Hide Anywhere)
Long Range (Unit has double the range of other archers)
Hardy (Unit tires more slowly regardless of environmental and combat conditions)
Recruitment
Edit
Building: Gerudo Archery Range
Time: 3 Turns
Cost: 300
Upkeep: 80
Ad blocker interference detected!
Wikia is a free-to-use site that makes money from advertising. We have a modified experience for viewers using ad blockers

Wikia is not accessible if you've made further modifications. Remove the custom ad blocker rule(s) and the page will load as expected.